By Popular Demand-The Original Mexican Martini Recipe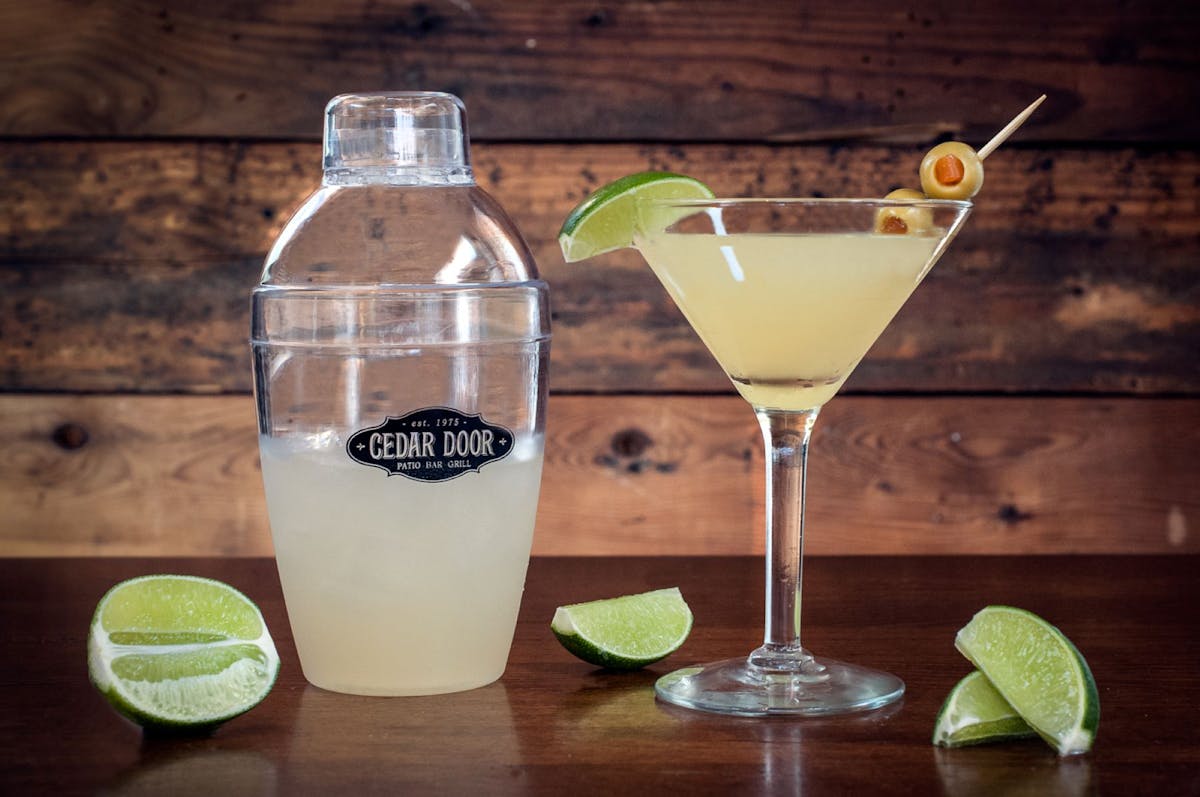 The Cedar Door original Mexican Martini has been winning awards all over town since its inception over 30 years ago. Here is the recipe to compliment your next party.
2 ounces of your favorite Tequila
1 1/2 ounces of Cointreau
1 1/2 ounces of fresh lime juice
1/2 ounce green-olive brine from the jar
Lime wedges and olives for garnish
Salt for the rim of glass if preferred
Build over ice in a shaker cup, shake vigorously to chill and blend ingredients well. Strain into a martini glass rimmed with salt, garnish and above all enjoy with friends!