A serious contender for Best Hamburger in Austin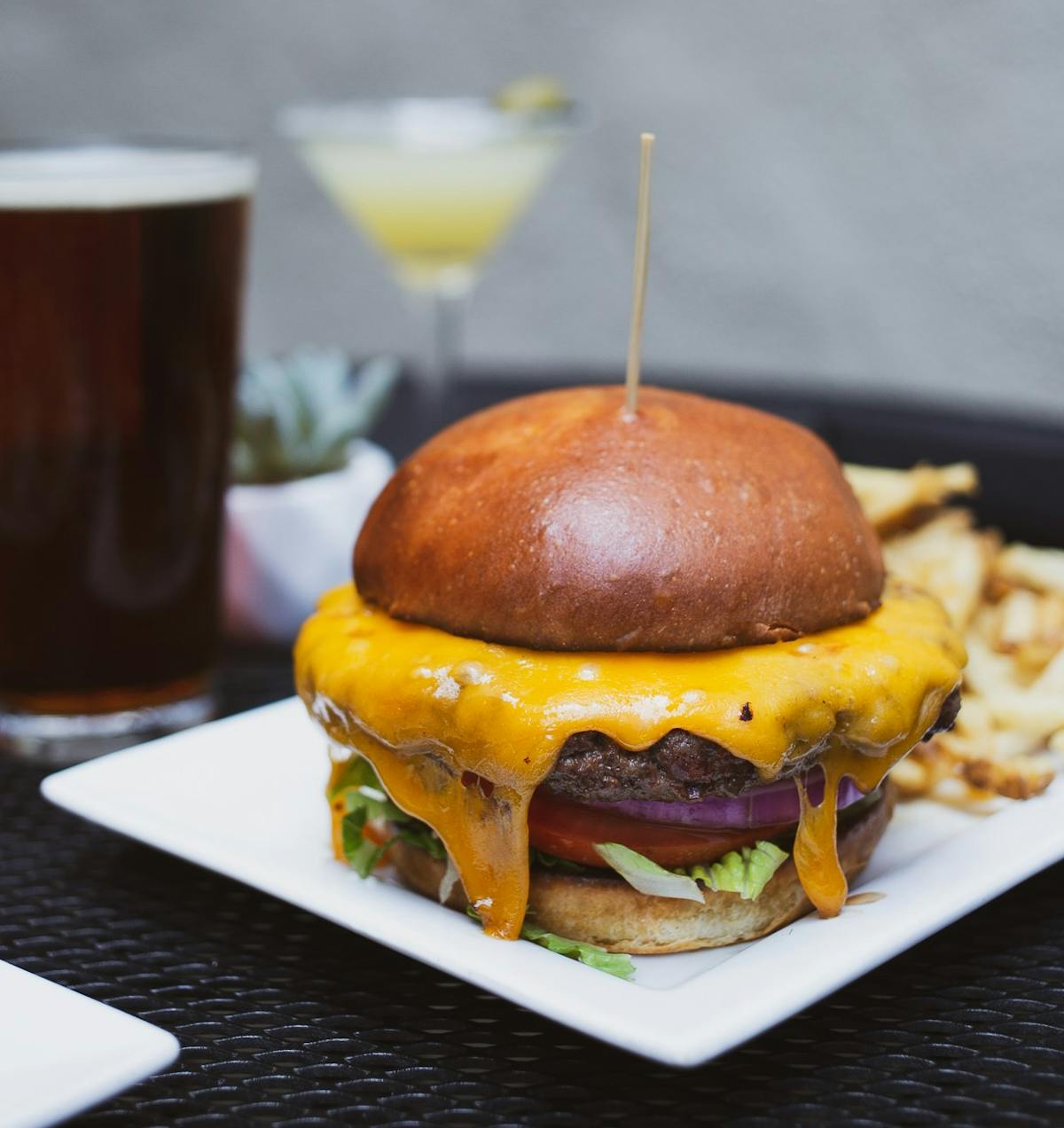 Unbeknownst to most, the Cedar Door makes everything on our menu fresh to order. We start our morning preparations three to four hours before service and then continue throughout the day – cutting fresh vegetables, making sauces, smoking meats, and making our hamburger patties. We spend time every morning cutting fresh brisket and chuck into pieces to put through our grinder. After grinding them together in a 50/50 ratio, we then make each patty by hand to be used for that day. Sure, this adds a lot of work to each morning, but we think the results speak for themselves.
The Cedar Door's Brazos Burger has consistently flown under the radar as one of the top burgers in Austin. Using a half-pound patty made from our freshly ground blend of meats, it doesn't take much to make this burger juicy, flavorful, and amazing. A little salt and pepper, cheddar cheese, and fresh lettuce, tomato, and onion is the only accompaniment the Brazos Burger needs. Of course, you can also add bacon, avocado, and a fried egg if you want to make your burger even more hearty. The buns are made fresh by The New World Bakery and delivered several days per week to make sure they are always fresh.
Whether you are here at the bar, a table, or for a private event, the Brazos Burger is a must-try. While we feel that you can't go wrong with any of the items on our menu, this is one that is especially worth a visit. Best enjoyed with one of our many local craft beers or an Original Mexican Martini. We hope to see you soon!